Welcome to Radio evolve!
evolve
magazine's weekly webradio is a creative forum for a new, trans-secular spirituality.
We are
LIVE on air
every Thursday from 20:00 - 21:00 Central Europe Time. (Please check
World Time Buddy
for the time in your location.)
Click to access the live webcast
Radio evolve invites people who are making visionary contributions to a new, integral, and evolutionary culture to join in dialogue. We feature people who are exploring how to live a spiritual life in our changing, complex contemporary world. They include authors, teachers, activists, scientists, artists and more. Out of our desire to creatively combine diverse perspectives into a new integral worldview, Radio evolve opens up spaces of understanding and encounter to inspire us to a more conscious life. Annette Kaiser, Thomas Hübl, Ervin Laszlo, Prof. Thomas Görnitz, Claus Eurich and many others have joined us so far. We now have over 300 episodes (in German) on philosophy and mysticism, progressive spirituality, science and transcendence, society and cultural policy, ecology and development – and they are all available for you to listen to and download from our archive.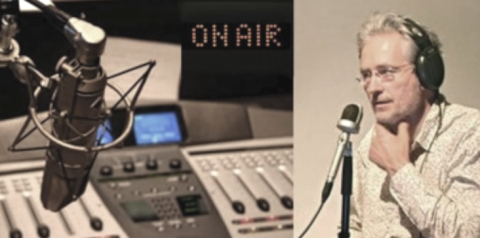 The evolve webradio program was founded in 2010 by Dr. Thomas Steininger, publisher of the quarterly German-language magazine evolve for consciousness and culture. The program now has between 800 and 1000 regular listeners. Thomas has developed his own style of spontaneous dialogue that highlights the visionary nature of his studio guests' work. Through developing a shared field of consciousness with his guests, Thomas guides the dialogue so as to reveal the potential of an intelligence between human beings that arises from the creative immanence of the moment. Radio evolve creates a special relationship between radio guest and audience. The experience of our listeners is that these conversations have become a dynamic forum for reflection and inner growth.

Starting in 2018, Radio evolve includes English-language programming. Every other week the program is in English with guests from around the world. Through One World in Dialogue, Thomas and his partner Elizabeth Debold have created a global community that, combined with the listeners of Radio evolve, can help to foster a new global culture of consciousness.

We warmly invite you to experience the aliveness, authenticity, and power of conscious radio.


Click to access the live webcast
German-language broadcasts 2018:
25.01 | 08.02 | 22.02 | 08.03 | 22.03 | 05.04 | 19.04 | 03.05 | 17.05 | 31.05 | 14.06 | 28.06 | 12.07 | 26.07 | 09.08 | 23.08 | 06.09 | 20.09 | 04.10 | 18.10 | 01.11 | 15.11 | 29.11 | 13.12

English language broadcasts 2018:
January 18 | February 1 | February 15 | March 1 | March 15 | March 15 | March 29 | April 12 | April 12 | April 26 | May 10 | May 24 | May 24 | June 7 | June 21 | June 21 | July 5 | July 19 | Summerbreak | September 13 | September 27 | September 27 | October 11 | October 25 | November 08 | November 08 | November 22 | December 6 | December 20 |
New to Radio evolve and One World in Dialogue?
Enter your e-mail address here and you will receive free and non-binding access to our full archive with over 300 items. We will let you know about our upcoming guests via email twice a month - so you always have your finger on the pulse of Radio evolve. If you do not want to receive any more emails from us, you can unsubscribe at any time.

Our latest broadcasts
Juanita Brown : The World Cafe
July 19, 2018
Juanita Brown is internationally recognized for the dialogue method that she developed with others. This method, called  ... Continue »
Rajan Venkatesh : Can India survive modernity?
July 05, 2018
Five years ago, Rajan Venkatesh became a farmer in Sawantwadi, in Maharashtra State, India. This was a very surprising choice. Not only are farmers committing suicide in extremely high numbers because the weather and the market are devastatingly unpredictable, but ... Continue »
Diane Hamilton : Inner evolution for social revolution
June 21, 2018
Our troubled world needs us. It needs integrally minded men and women who have an open spiritual heart to step up in a world that is in danger of falling apart. But are we ready, ready with our soul, heart, and mind to hold the complexity and contradictions of this world? Continue »
Monica Sharma : Radical Transformational Leadership
June 07, 2018
Dr. Monica Sharma worked many years for the United Nations as director of Leadership and Capacity Development. She designed and facilitated programs for whole systems ... Continue »
Jeff Salzmann : Integral Insights on Global Politics
May 25, 2018
The current political moment is very challenging. Neo-authoritarian political movements are challenging the neoliberal systems that have governed the world for decades... Continue »
Barbara von Meibom : Allies of Evolution
May 10, 2018
History does not happen on its own. It never did. It was always created-created by people who cared. Barbara von Meibom, founder of the Berlin-based Communio-Institute for the Art of Leadership, joins Radio evolve to explore how we can be allies of evolution and create pathways for ... Continue »
Judith Miller : Healing the Western Soul
April 26, 2018
Is the West in the midst of a spiritual identity crisis? Over forty years ago, Western seekers turned to Eastern spirituality and started the "New Age" Movement to renew our own spiritual search. This created a lot of insights and enriched Western spirituality, but Judith Miller ... Continue »
Yael Treidel: Israel – How Women Wage Peace
April 12, 2018
There is no peace in Palestine/Israel. Worse than that, it seems that the whole world, including the Israelis and the Palestinians, have given up on peace. After decades of war and occupation, there is an endless spiral of radicalization on all sides. Woman Wage Peace was ... Continue »
Marilyn Hamilton: Can our cities become intelligent hives?
March 29, 2018
Integral City Meshworks is a global constellation of communities of practice that aspire to transform cities into human hives. Launched in 2005 in Canada, Integral City Meshworks works in the USA, the Netherlands, Russia, Mexico, and South Africa to transform cities by energizing relationships ... Continue »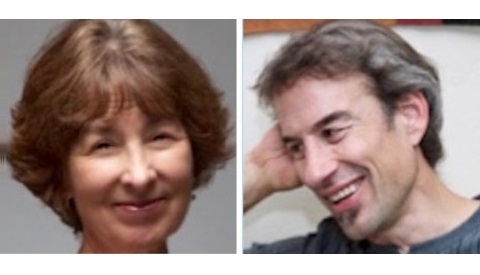 Terri O'Fallon and Kim Barta: Being an adult in difficult times
March 15, 2018
We need more grown-ups in the room; we need adults. Our world needs adults. But what does it mean to be an adult? Our times are changing so fast. What passed for adulthood fifty or a hundred years ago no longer is up to the task... Continue »
Adebayo C. Akomolafe: The decolonization of our mind
March 1, 2018
"If colonization places us in boxes, one might think that 'decolonization' is the act of coming out of the box. Moving from here to there. But that would be another silent instance of 'whiteness': the mythical condition that enlists us in the practice of seeing ... Continue »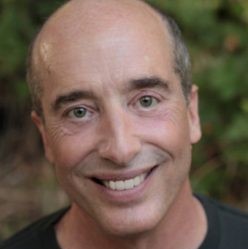 Terry Patten: A new Republic of the Heart
February 15, 2018
Many people know Terry Patten from his book Integral Life Practice that he co-wrote with the integral Philosopher Ken Wilber. Many know Terry Patten as the presence behind "Beyond Awakening," an ongoing program about living what we have realized through our deeper spiritual experiences. Continue »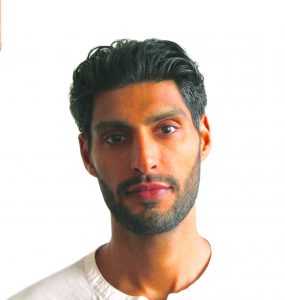 Alnoor Ladha: Integral consciousness and global inequality
February 1, 2018
Alnoor Ladha is Executive Director of /The Rules (/TR), a global network of activists dedicated to changing the rules that create inequality and poverty around the world. He is a Board Member of Greenpeace International USA and a visiting lecturer at New York University (NYU) Alnoor's daily ... Continue »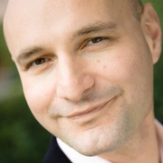 Bence Ganti – Stages of the We Space
January 18, 2018
This week we are happy to start this new series with Bence Ganti. Bence Ganti, born in Hungary, is himself a global integral activist. He founded the Integral Academy in Hungary and for the last few years he has organized the European Integral conference in Budapest. He teaches his own integration ... Continue »